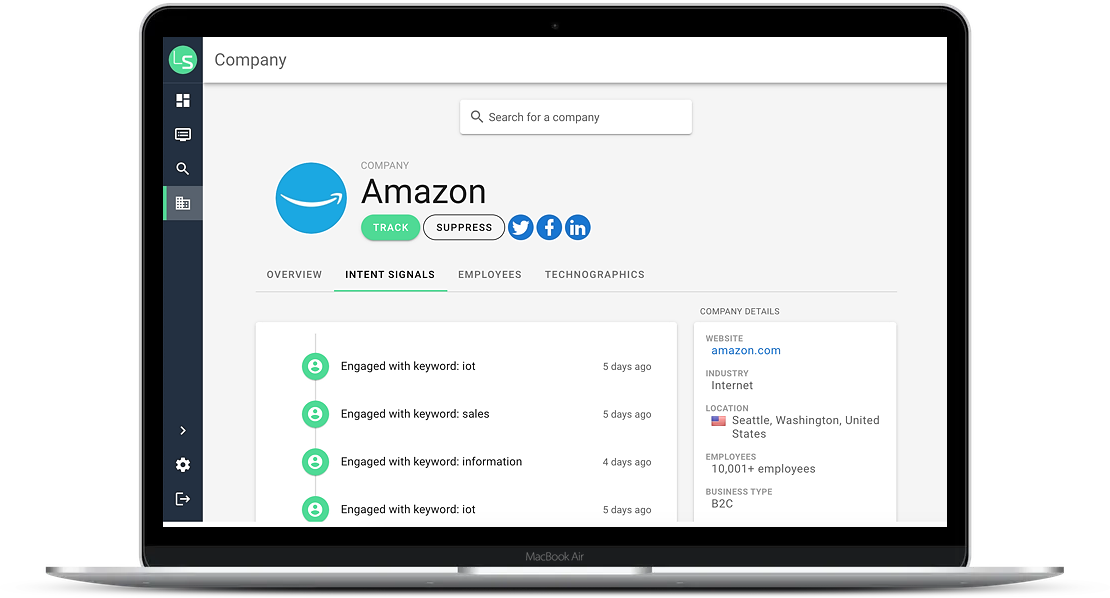 Create High-Conversion Ad Audiences with Intent Data
How Can Intent Data Build Custom Ad Audiences to Boost ROI?
Prospects need seven touch points before making a buying decision.
Now you can stay ahead of competitors and streamline your ad budget by specifically targeting contacts who are already looking.
Intent-based custom ad audiences are warmer so your ad budget is well spent and ROI is increased.
"LeadSift helped us accelerate growth and unlock scale by connecting with the right companies at the right time."
– Abacus
Book a meeting for an Intent Assessment to see how you can start building warmer, more targeted custom audiences.
If after the call you don't see the value, no problem. We'll send you 100 free sample leads with your own data anyway.
Start Building Ad Audiences with Intent